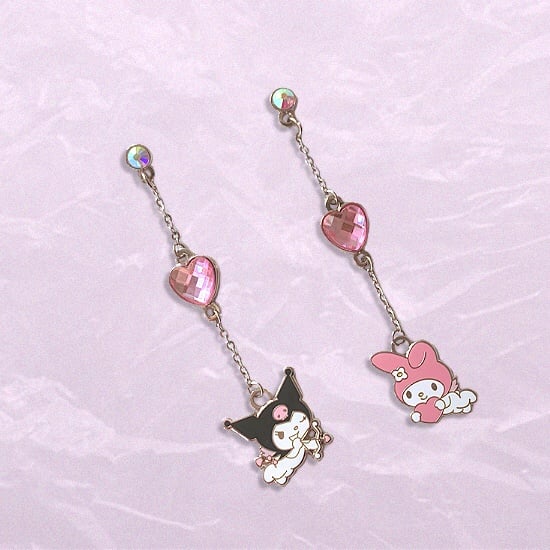 Earrings specifications: hard enamel charms (~20mm each)
- 1 heart-shaped crystal and 1 round crystal with the earring post attached
- the crystals and charms are connected with a chain, total length from stud to end ~55mm
- alloy material, lead and nickel free
GRADES
Standard
Standard earrings are the best in the batch! There are typically only a couple of minor flaws that would only be noticeable under scrutiny.
B Grade
B grade earrings have only a couple of minor flaws and/or a major flaw. Wearable with imperfections that would also only be noticeable up close.
See "FAQ & Info" page for more information.
Please take note: There's no such thing as a 100% perfect earring. Earrings are made to be worn and to accessorise! Plus they are all made by hand.
Singaporean buyers can contact me if you prefer to pay by Paynow/bank transfer/Paylah/etc.