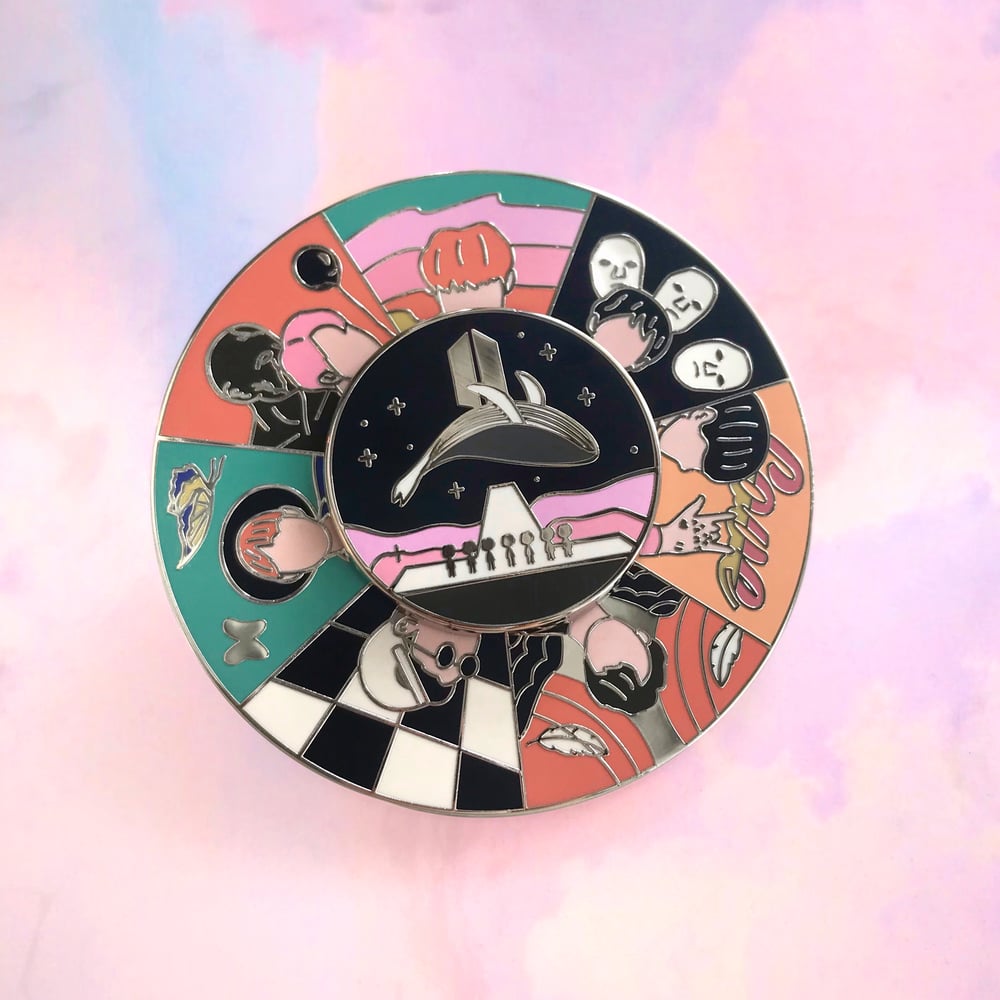 PIN SPECIFICATIONS
Hard enamel, 5cm, silver plating, 2.5cm centre piece spins!
What each segment of the design represents:
RM - N.O/We Are Bulletproof Pt.2 era
SUGA - HYYH era
JIN - WINGS/BS&T era
J-HOPE - DNA era
TAEHYUNG - Fake Love era
JUNGKOOK - Boy With Luv era
JIMIN - Black Swan era
Centre - We Are Bulletproof: The Eternal, 7 years with BTS!
PIN GRADES
Standard
Standard pins are the best in the batch! There are typically only a couple of minor flaws that would only be noticeable under scrutiny.
B Grade
B grade pins have only a couple of minor flaws and/or a major flaw. Wearable pins with imperfections that would also only be noticeable up close.
C Grade
C grade pins have more obvious flaws, such as discolouration and scuffs.
See "FAQ & Info" page for more information on pins, shipping, etc.
Please take note: There's no such thing as a 100% perfect pin. Pins are made to be worn and to accessorise! Plus they are all made by hand.
Singaporean buyers can contact me if you prefer to pay by Paynow/bank transfer/Paylah/etc.