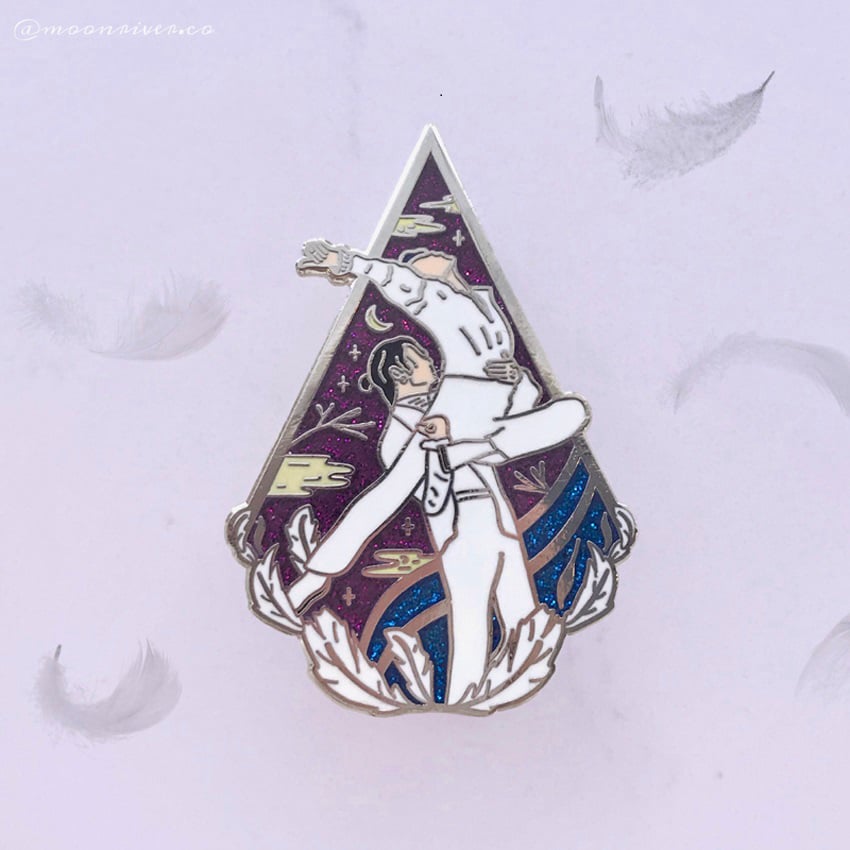 Enamel pin design of BTS' Jungkook and Jimin performance Black Swan at the 2020 Melon Music Awards!
PIN SPECIFICATIONS
5cm height, hard enamel (silver), blue and burgundy glitter background
PIN GRADES
Standard
Standard pins are the best in the batch! There are typically only a couple of minor flaws that would only be noticeable under scrutiny.
B Grade
B grade pins have only a couple of minor flaws and/or a major flaw. Wearable pins with imperfections that would also only be noticeable up close.
C Grade
C grade pins have more obvious flaws, such as discolouration and scuffs.
See "FAQ & Info" page for more information on pins, shipping, etc.
Please take note: There's no such thing as a 100% perfect pin. Pins are made to be worn and to accessorise! Plus they are all made by hand.
Singaporean buyers can contact me if you prefer to pay by Paynow/bank transfer/Paylah/etc.